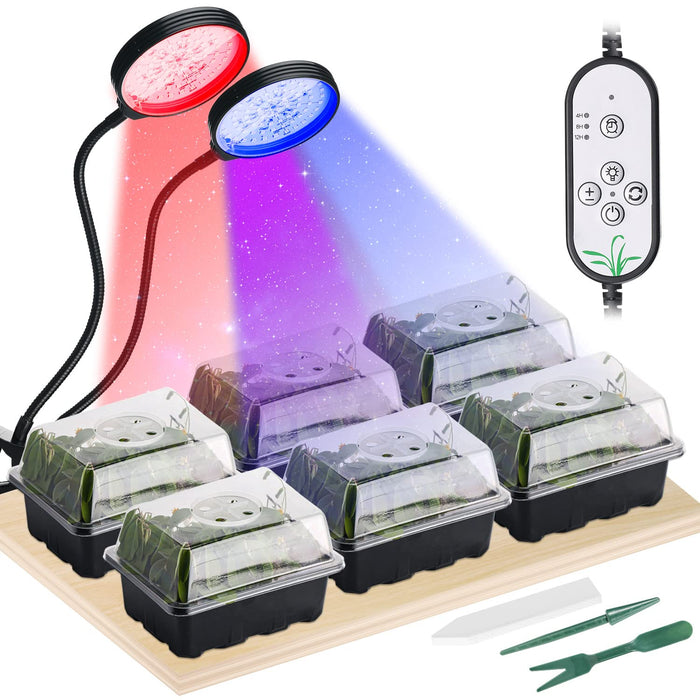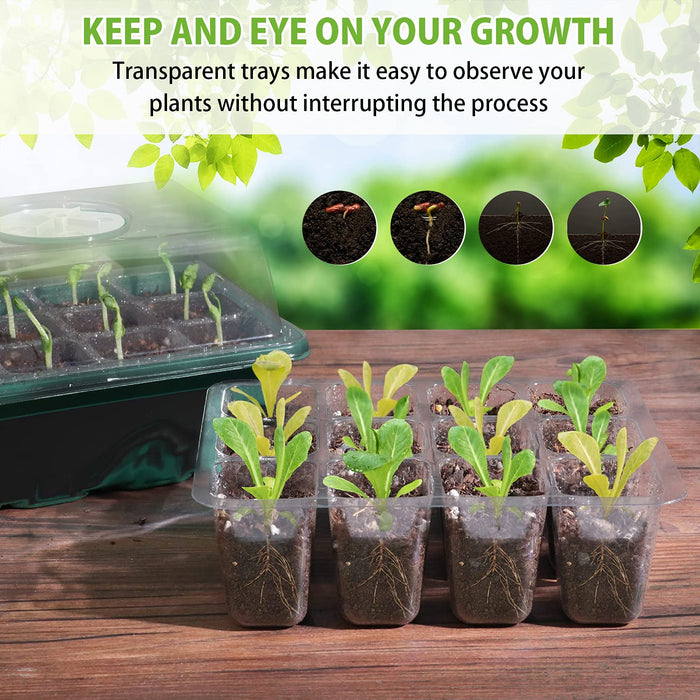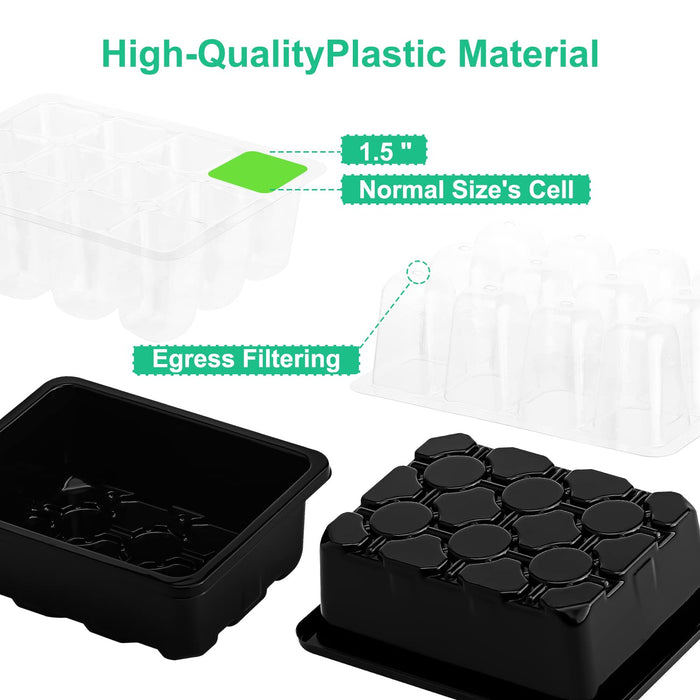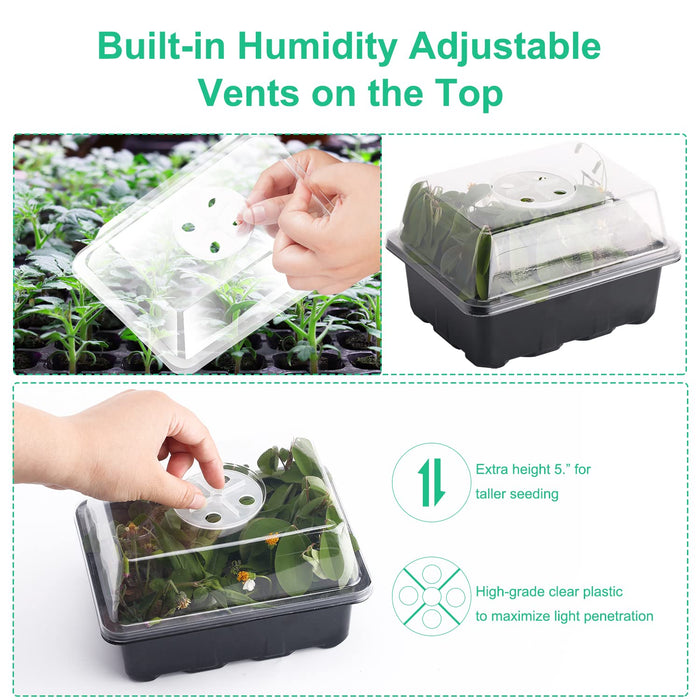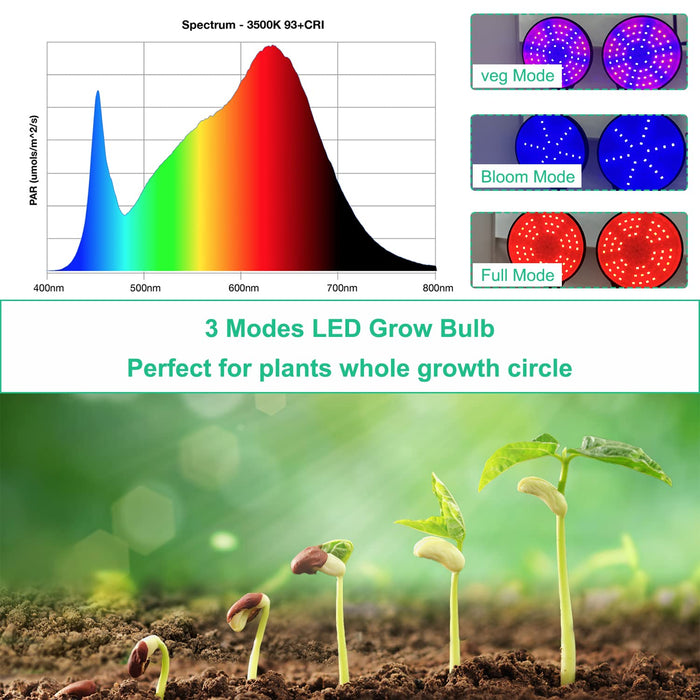 YOHIA 6-Set Seed Starter Kit with Grow Light - 12 Cells Seed Starter Trays with Humidity Dome and Seed Tray for Indoor Gardening
🌱🌱🌱VALUE PACKAGE

 

- The seed starter kit include 6 set seed growing tray with 12 cells in each, 6 x base trays, 6 x clear humidity domes ,2 x garden tools,10 x plant labels (A must have for seedling),and 2-head plant grow light with 3 color mode ,perfect for seed starting, seed germination, seedling starting, succulent cuttings or other plant clone propagation.Makes it a complete set and ideal gift for gardener !
🌱EXCELLENT HUMIDITY CONTROL

 

- Our high-rise transparent domes have 1 adjustable circular vents designed into the top - provides smooth airflow control. Transparent lid plays roles of humidity and warmth, allow you can see seedlings' growth process clearly.the seed start tray is designed with the proper size holes to allow drainage, while the bottom seedling tray retains overflow water to prevent leaking.
🌱3 Colored Spectrums & 5-Level Brightness

 

- The double-head plant growing light Equipped with 156 LEDs.3 color modes - Purple Light, Blue White Light and Red Light, infinite close to natural light, best for to meet the light conditions your plants need most in different stages.Offers the best result for seed germination, flowering, and plant growth.Also it support you to adjust the brightness within 20%-100% by operating the remote attached.
🌱EASY TO USE

 

- With flexible Gooseneck & strong clamp,it allows you to place the LED plant lighting fixture in any direction ( like a desk, shelf, or thin board.)to provide the best lighting angle for your plants。This seeding growth light can set the timer to automatically turn on and off every day(0 keeps 4hrs/8hrs/12hrs ).
🌱Multiple Use

 

- YOHIA 6 Set Seed Starter Kit with Plant Grow Light suitable for germination/seedlings/seed starting,house-plants,potted plants,succulents,cactus,especially when the plant needs extra light when raining,snowing,dark indoor,the plant lamp can effectively supplemented the lack of natural sunlight and promoted the growth of plants at all stages.