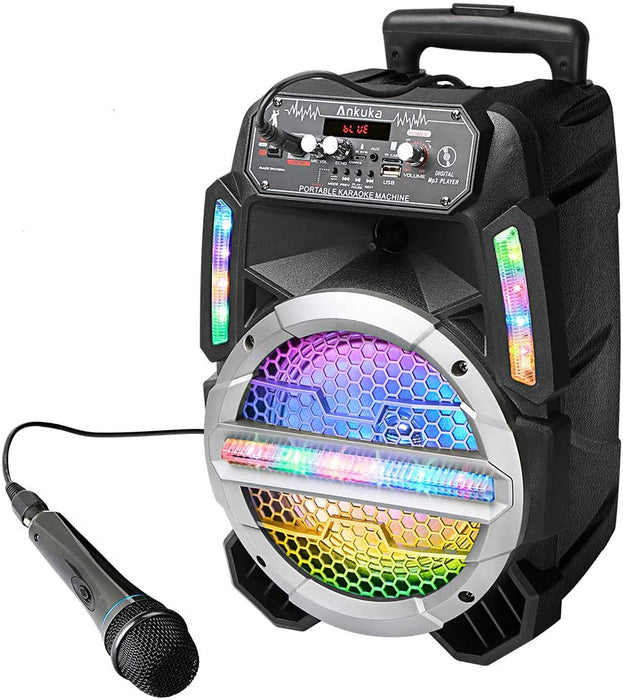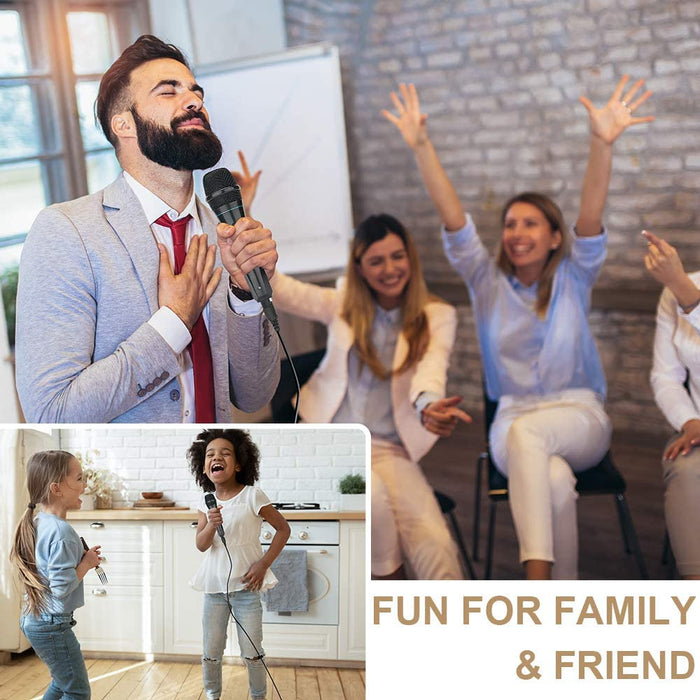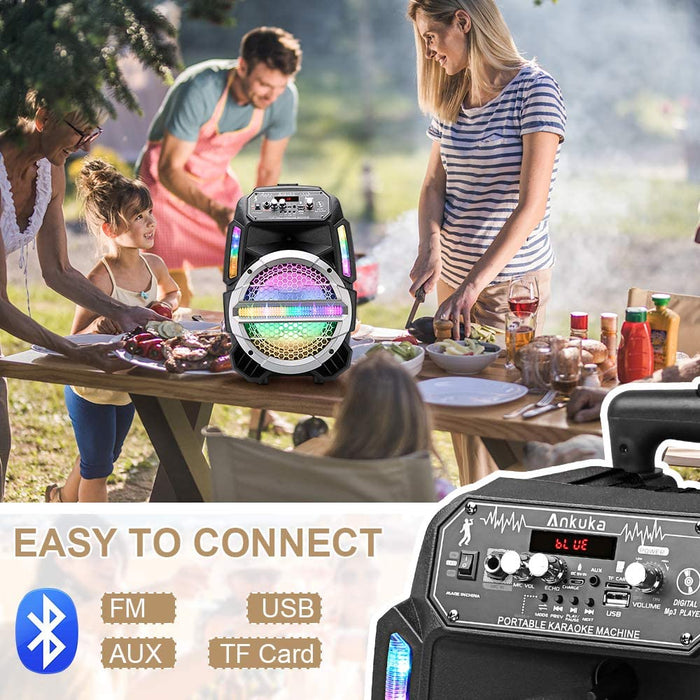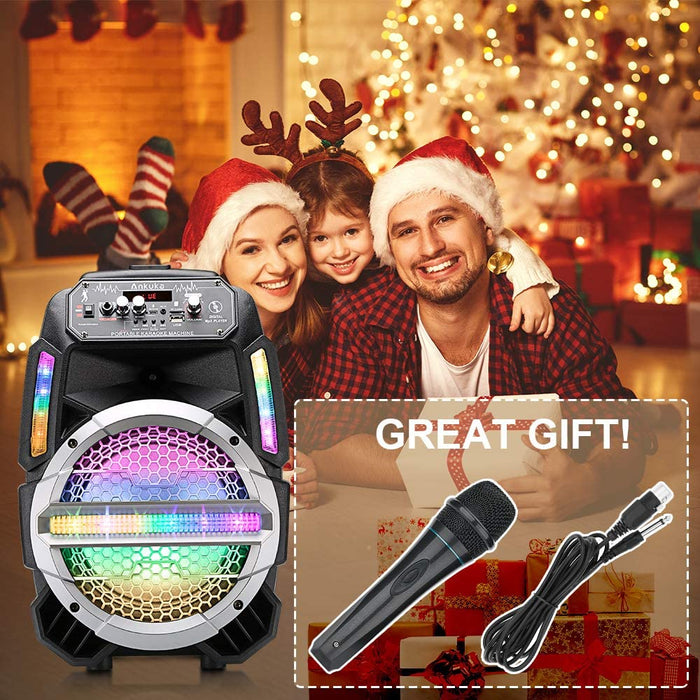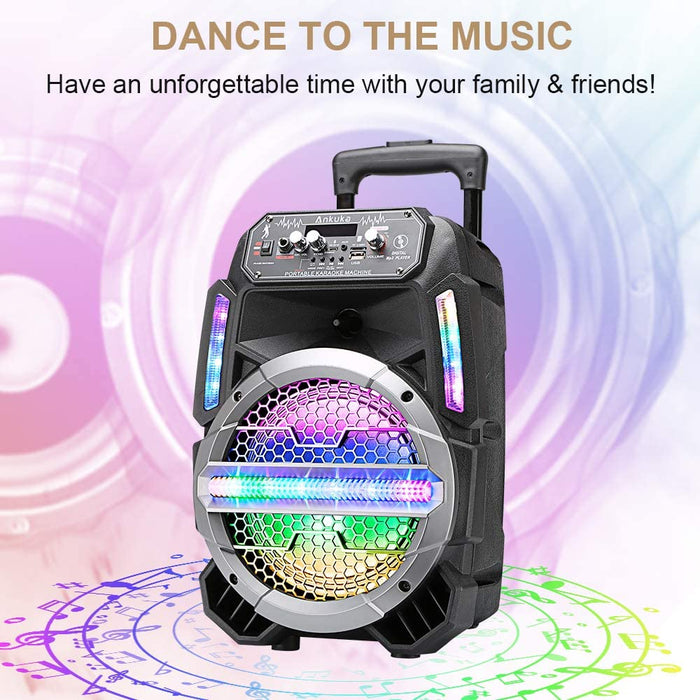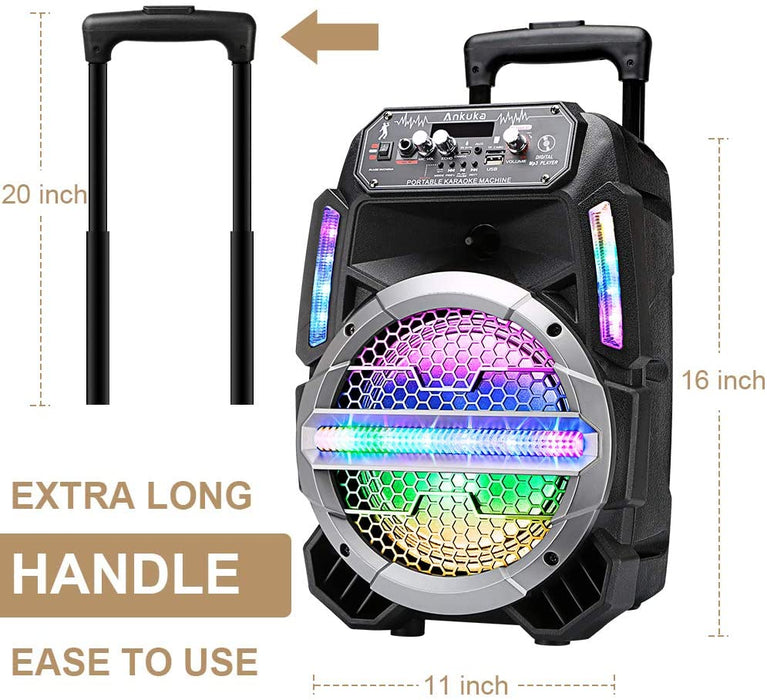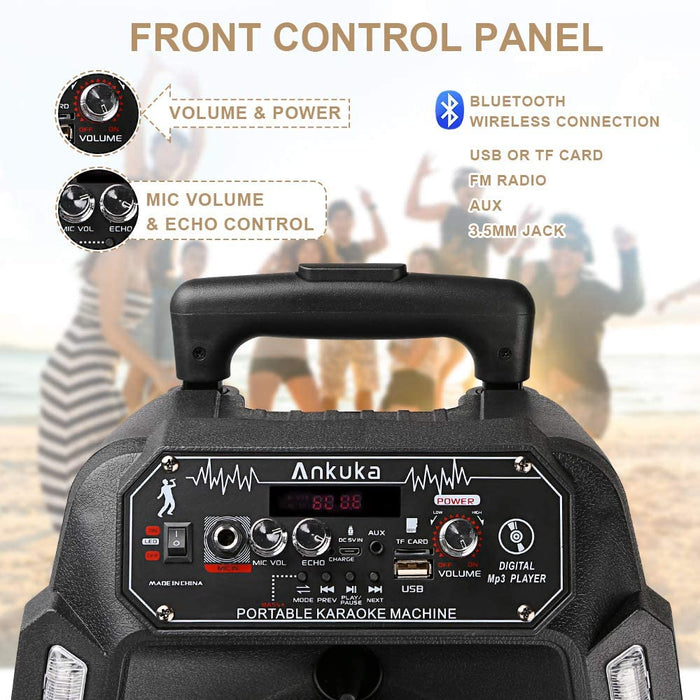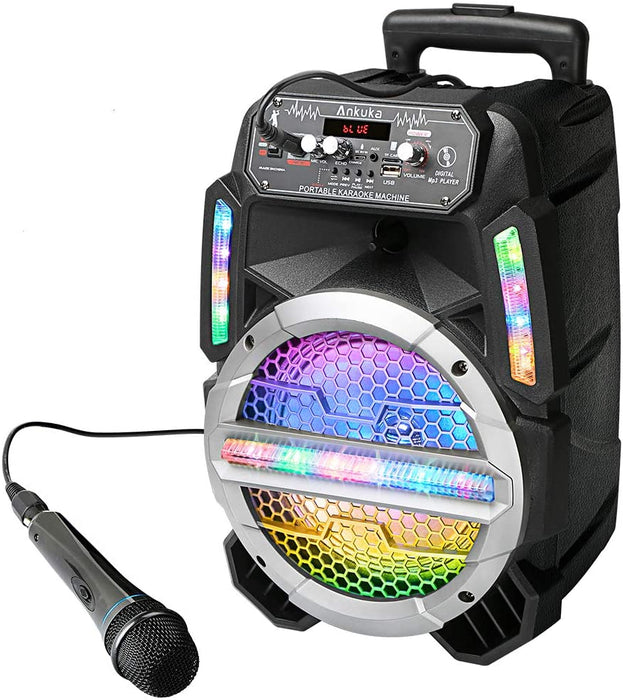 Ankuka Bluetooth Karaoke Machine for Kids and Adults with Colorful LED Lights, Wireless PA Speaker Sound System with 8'' Subwoofers and Wired Microphone for Party, Singing
● Music Event - Turn on your Ankuka karaoke machine anytime, anywhere and let your heart dance to the music! 20 years of karaoke machine manufacturing history has made our karaoke machine system durable and ultra portable. You can easily turn any room or venue into your own personal music club or dance party.
● Multiple Functions - Bluetooth, AUX and USB / TF card modes.The Ankuka karaoke machine has a display which makes the karaoke machine easy to use and you can easily switch between different modes. It is suitable for people of all ages, even you can easily use the karaoke machine without reading a complicated manual.
● Easy to Carry - Are you still putting up with bulky wooden stereos?The Ankuka karaoke machine features an extra-long hand lever design, making it easy for even a child to pull the stereo. The stereo's casing is made of lightweight materials, making it easier to carry and transport.
● Wide Coverage - Equipped with 8-inch speakers that amplify your voice, play radio or streaming songs, and provide excellent range, durability, and excellent audio performance, powerful enough to cover the entire 10,763 square feet of your audience inside and 4,300 square feet outside, perfect for nightclubs, home entertainment, seminars, or any other venue or event.
● Perfect Gift - Spectacular sound and sound comes with a light show, give yourself and the audience the best show and be the life of the party! Who wants to sing? The best choice is it, the flashing lights create a dazzling light effect. The perfect gift for family and friends who love to sing.