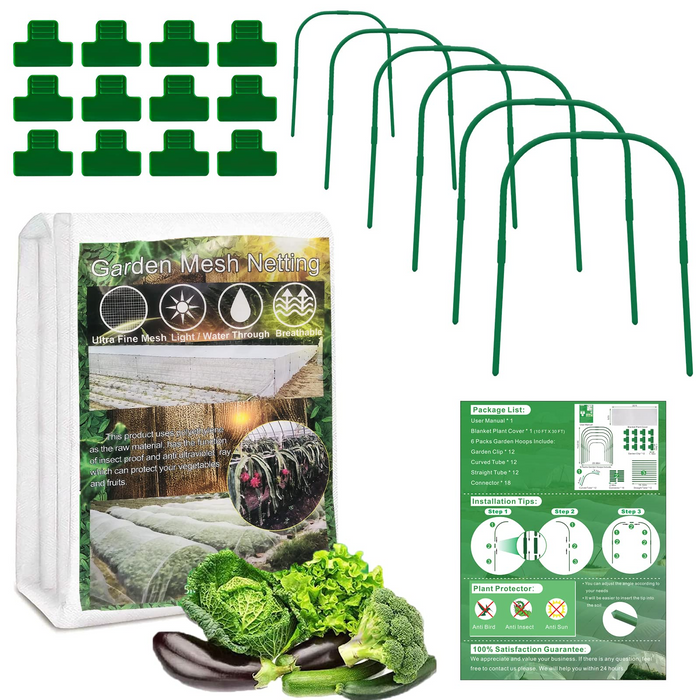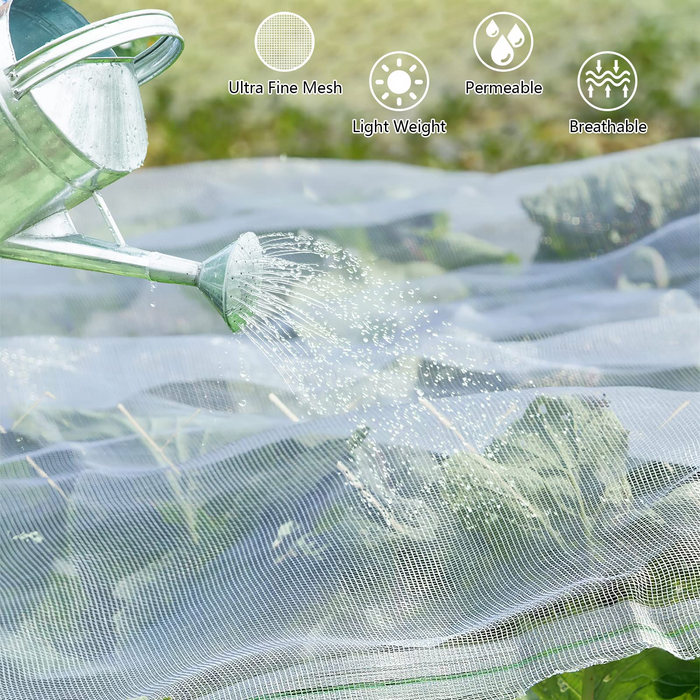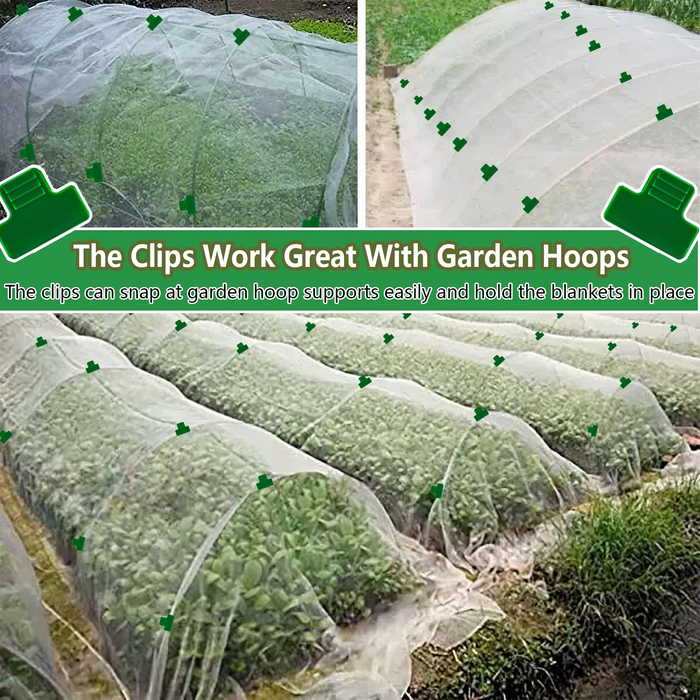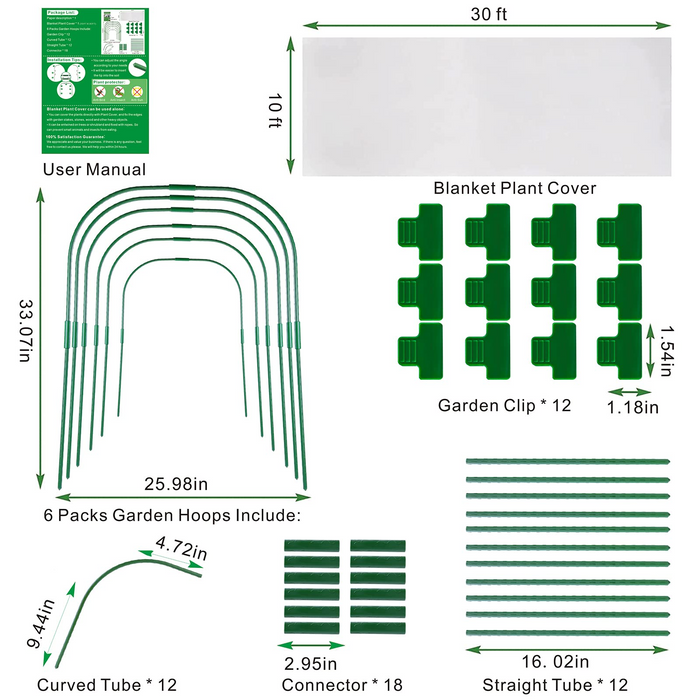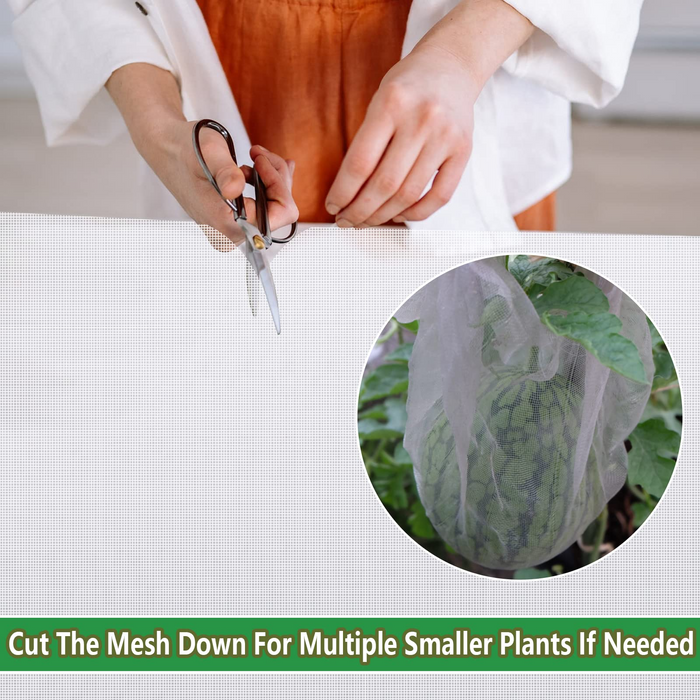 YOHIA Garden Mesh Netting Kit,10x30ft Plant Cover Fine Mesh Netting with 6pcs Garden Hoops & 12 Clips,Bird Netting for Garden Protection for Fruit Vegetable Flowers Greenhouse Crop Net Row Covers
【Ultra-Fine Mesh Protection Netting Kits】Netting for garden protection has ultra fine mesh,which can effective block most of small devils and animals,protect your vegetables,fruits,flowers and other crops from harm,providing an ideal growing environment for your plants.

【Durable Netting with Garden Hoops】Garden mesh is made of 100% Durable PE UV stabilized materials,durable for long time use,and the hoops stakes are made of rustproof steel with plastic coated,strong resistance,not easy to rust.Both of them are reusable,can be used season after season.

【Water and Light Through】Plant netting has good air and light permeability, allowing sunlight,air and rain to come in,no need to remove it when watering or giving liquid feed.It's lightweight,no stress to plants, and can easily observe the growth of plants.

【DIY Your Garden】This 10X30 FT large size garden bed cover easy to cut to any size and the 26''(w) x33'' (H) garden hoops are extensible design,very easy to widen and lengthen,you can build different sizes hoop house to your need.Sharp points easy to Insert into soil,with clip to fix the garden netting,you can set up them easily.

【All You Need In One Package】Best Garden Hoops & Plant Netting Cover Kit List: Garden Mesh Cover * 1 (10 FT X 30 FT) ,6 Packs Garden Hoops Include: Garden Clip * 12 ,Curved Tube * 12 ,Straight Tube * 12, Connector * 18.With this garden netting kit,you can easy to make a netting house for your plants.