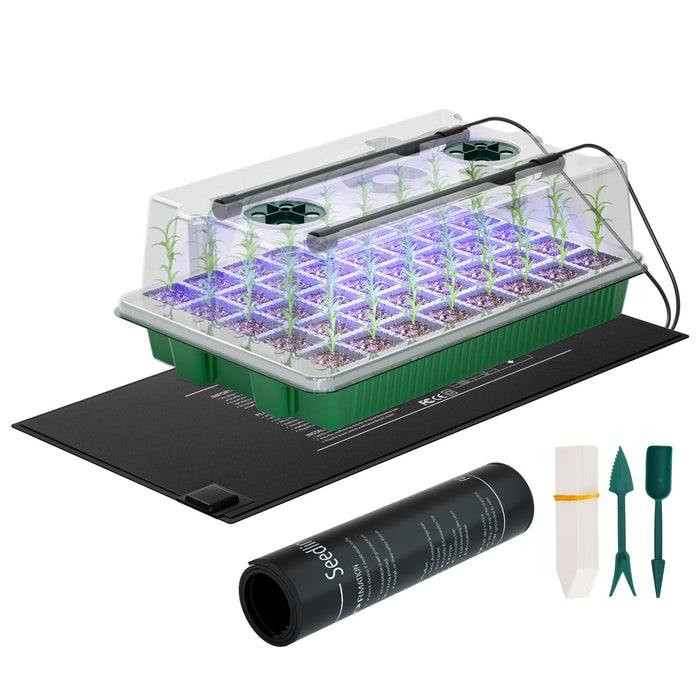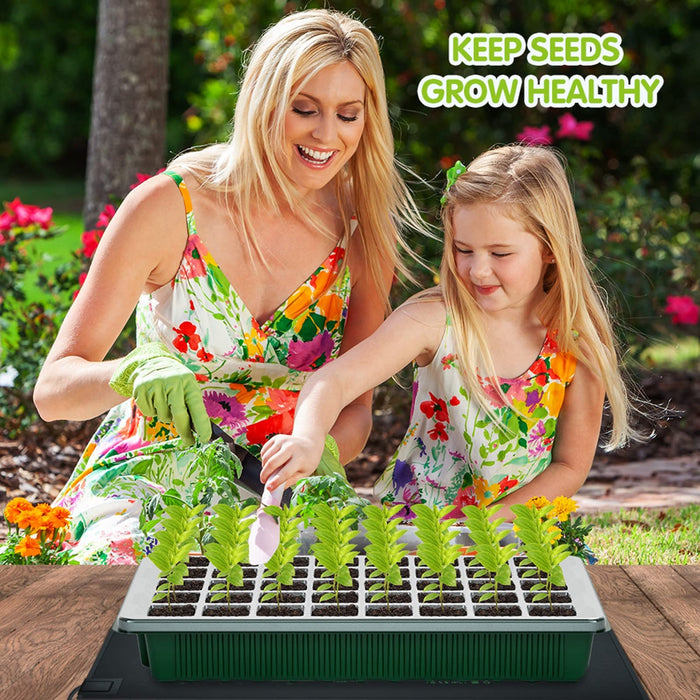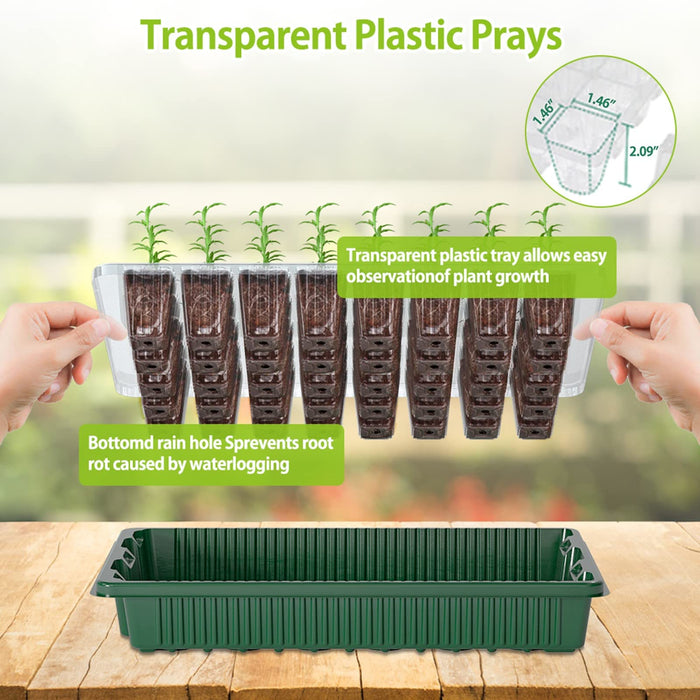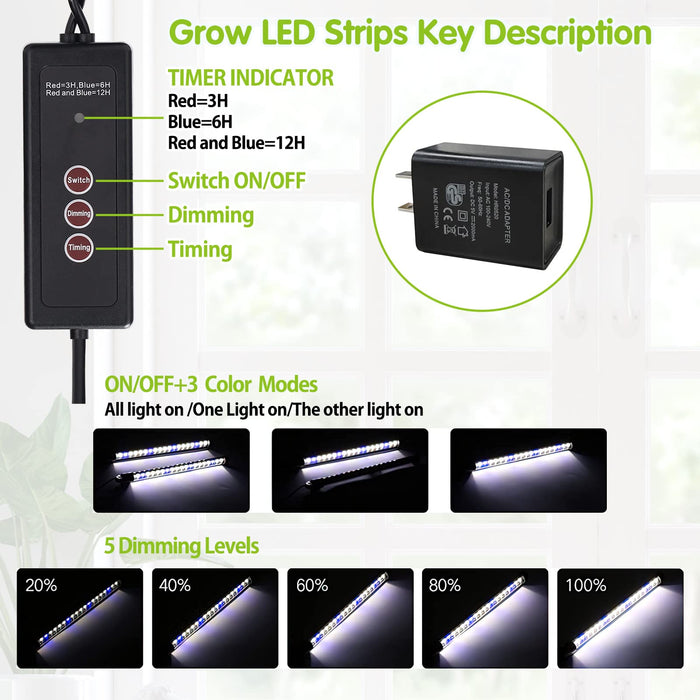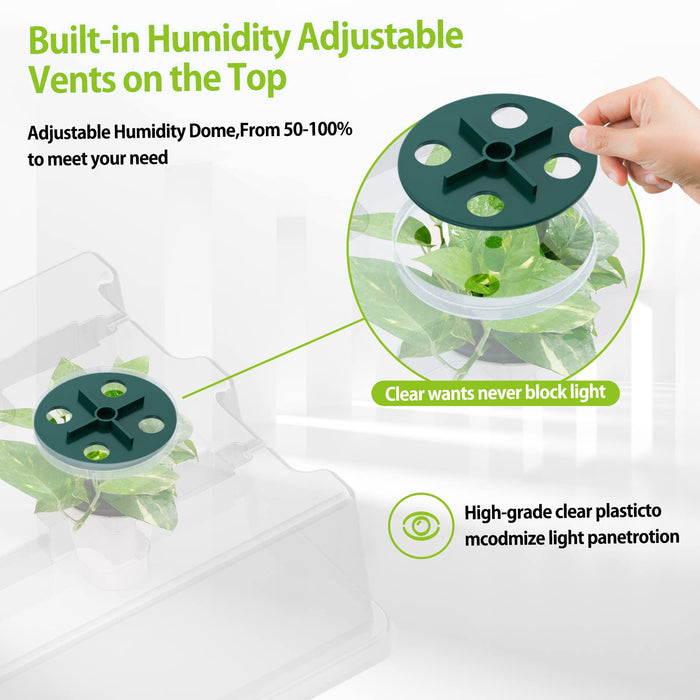 YOHIA Seed Starter Kit with Grow Light,40 Cells Seed Starter Tray with Humidity Dome and Heat Mat Seedling Starter Trays
🌱🌱🌱【Upgraded Seed Starter Kit】 The seed germination kit not only include 2 x grow light strips but also 10" x 20"seedling heat mat to provide warmer environment for seeds propagation in winter.40 cells seed growing trays with drainage holes,1 x base tray that hold the excess water that drains from seed trays,2 humidity domes with adjustable vents, 2 x garden tools, 20 x plant labels.Makes it a complete set and ideal gift for gardener!

【Indoor Germination Greenhouse 】 Seed starting kit grow light has 3 color mode 5 dimmable level and 3 timing functions (3H/6H/12H).The usb powered plant light uses a full spectrum light source,which is similar to sunlight,and it can take full care of your plants.With constant and even heat to root zone, the waterproof heat mat warms soil to around 10℉-20℉ above ambient air temperature,so that plants are always in the best growing environment, which can improve quality and increase yield.

【Adjustable Humidity Dome】There is a clear 2 humidity dome which are detachable, You can easily adjust the inner humidity and temperature by rotates the regulator to accommodate different stages of seed to seedling growth.

【Durability & Practical】 The seedling starter kit is made of thick,high-quality plastic,you don't worry about getting scratched and is durable and reusable.The seedling starter tray with grow light and heat mat for starting seeds, plant cloning, growing herb and salad leaves. It is the ideal choice of garden seedling.

【Ease Of Use】 Just turn on the LED plant lighting and place the heat mats for seed starting on a flat, dry surface under a seedling tray. Easily control the light brightness with the button, the number of strip lights left on, or set the timer.